Confess that Thing!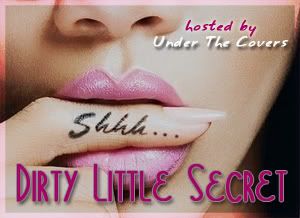 Dirty Little Secret is a weekly meme hosted by us at Under the Covers.
Every Thursday we get to know other bloggers and our readers more intimately by asking them a question hoping to reveal their dirty little secrets. We hope that you will all join us!
To participate in the meme all you need to do is:
1.
Be a follower of Under the Covers.
2.
Create a post in your blog taking the meme image (code above) and copy instructions.
3.
Answer the question we propose! This can be done in any way you like, post a video, write a post etc.
4.
Then add your link below.
If you could jump into a

time travel

maschine and it takes you back to

when you were a kid

, what would your

TV be playing

then?
I'm not sure if this show aired in the US?!
Mila Superstar! / Attack No. 1
The story is about Kozue Ayuhara, a girl who transferred to Fujimi College and tried out for the school volleyball team. She develops a friendship with her teammate Midori Hayakawa, and her talents impress coach Hongō more and more each day. Though she showcases extraordinary volleyball skills, she makes enemies with Yoshimura, the star of the current team. Kozue discovers that being at the top would bring stress, incompatibilities and other dilemmas into her life. Her high expectations of becoming the best volleyball player in the school, Japan and eventually the world, set the tone for the drama to follow.
+
Less than two days to enter my ebook giveaway of
Fifty Shades of Grey

&

Fifty Shades Darker

!
Click the button to enter!
Happy Thursday!